Our
God is a Spirit. He doesn't measure a man's success by the things he has or by what he does.
His gifts onto men are spiritual and eternal. God sees you as successful if you have faith in Him.
Hope in Him. Love Him. Obey Him.
Hidden wisdom and unseen treasure- of what value is either?
It's
our desire to see Gods people come to a greater understanding of key spiritual
principles necessary for a more successful walk in their Christian faith.
Of particular importance is that we as Christians need to understand that Christianity
is a growth process.


In (
John 3:3
.)
Jesus said,
" You must be born again.
In verse 6 he said,

What is born of flesh is flesh and what is born of spirit is spirit. "

So as in the natural babies are born, eventually they grow up or mature.
It's a process. So too must we grow up or mature spiritually.


Most
Christians believe, when they received Christ, they've already arrived.
To some it's just a waiting game from here on out.
We think wait but Jesus commanded us to
Go.

Surely as Christians we want to do what Jesus asks of us
(
Matthew 28:18-20
),

To go into all nations and make disciples, baptising them in the name of the Father
and of the Son and the Holy Spirit and teaching them to
obey
all that Jesus commanded.
What has he commanded, in light of John chapter 15?
Jesus tells us to remain in Him and let his words remain in us, so that we will
grow fruit in our lives, thereby showing ourselves to be his disciples.
(
John 15:7-8
)

In (
Galatians 5:22-23
)
it mentions these Spiritual fruit.

But the fruit of the Spirit is love, joy, peace, patience, kindness, goodness,
faithfulness, gentleness and self-control.
Jesus says,
"
If a man remains in him he will bear much fruit; apart from him
we can do nothing. "
(
John 15:5
)

So he wants us to bear fruit, and to obey his command which is to Love one another
as he has loved us.
(
John 15:9-13
)

He finishes Chapter 15 by saying again that we ourselves, and the disciples we make
are to bear fruit, fruit that lasts, and to love each other."
(
John 15:16-17
)
For the kingdom of God is not a matter of eating and drinking, but of
righteousness, peace and joy in the Holy Spirit (Fruit),
because anyone
who serves Christ in this way is pleasing to God and approved by men.

(
Romans 14:17-18
)

Walking in the Spirit, bearing much fruit, loving one another and winning others
to Christ to do the same thing is the definition of a successful Christian.


I
think a good analogy of the church is this. It's like someone announcing that they have
free train tickets that they're handing out to a certain destination.
Many will accept the tickets knowing that it will take them someplace and besides the
tickets are free.
Many will keep the ticket and talk about the destination and how good it'll be to be there.
Some will talk about it from their homes, others will congregate down at the train station
checking out schedules, reading fliers about the destination while sitting around looking at
other potential travelers.


Unfortunately
, there are to few people actually getting on board and leaving the station.
And the reason why is because this train is called Spiritual and is not readily seen with
the natural eye.
Now that train you need to be on leaves every hour of every day and you need to decide
to get on board.
See, we've got a ticket to ride and that's the going somewhere or growth process.
But most people still miss it thinking that they're going someplace, that someplace
being Heaven.


Surely
we've been promised a final destination but in the light of Jesus words in

(
Luke
17:20-21
.)

" The Kingdom of God cometh not with observation neither shall they say, Lo here!
Or, Lo there! For, behold the kingdom of God is
within you
. "

Or what Paul wrote in
(
Romans 14:17
.
) The Kingdom of God is not food and
drink (physical), but righteousness and peace and joy in the Holy Spirit (spiritual).


You
know the one thing better than going someplace, is going someplace to see
someone you love.
You see our destination isn't a place, our destination is a person, Christ Jesus.
You know what else? He longs to see us, he loves us more than we know.
In fact he's the one who paid the price for the ticket to come to him.
He's waiting even now for you, to get on board.
Unfortunately, Jesus has been waiting for us to spiritually grow (kingdom),
while we've been waiting for him to physically show (rapture).


So
this going or growth process we're talking about is not a destination but a person.
Once we know to get on board and start heading toward Christ, the closer we get to him,
the more like him we'll be, the more like him we'll do.
Jesus said we'll do greater (more) works.
(
John 14:12
.)


Do
you know this scripture?

To them God has chosen to make known among the gentiles (us) the glorious
riches of this mystery, which is, Christ in you the hope of glory.
(
Co
l
os
s
ians
1:27
.)

When
you understand that Christ (Greek) or Messiah (Jewish) both mean the very
exact thing, anointing. Jesus the Messiah, or Jesus Christ is the anointed one.
If you understand this you should be getting excited considering what we just read
in Colossians. Lets read that verse again.
It's saying that God has chosen to make known (reveal) in us the glorious riches
of this mystery (something hidden) which is the Christ (Anointing) in you (us), this
is the hope of Glory.


Friends
, we're in a spiritual battle, and this is a matter of great importance,
I mean if you like us, consider life and death important enough to be up front
and honest with each other.
We have to realize as Christians that there is a war going on, not visible as such
with the natural eye but spiritually.
The Kingdom of God and Light (holiness) is at war with the kingdom of Satan and
darkness (evil). God wants to equip us with what we need for the battle.

(
Ephesians
6:10-
18
.
)

So
that we can do greater works than Jesus. How?
Jesus was one person with God's anointing. He has destined many (us who believe)
to do greater or more works by our shear numbers. Gods desire is to raise up a
mighty army to destroy the camp of the enemy. In our strength? No. But in the Power
he has made available to us through Christ Jesus.
(
John 16:7-16
.)


We
have to understand as Paul says in
(
2 Corinthians 10:4
.
)
.)
The weapons
we fight with are not the weapons of this world. He's saying here that we have
to fight with spiritual weapons.

And where we're missing it is when we're trying to win the fight in our own power.
Our own power is religion. Religion is impotent. Christ, the anointing, is powerful.



For the Kingdom of God is not in word,
but in
power
. (
I Corinthians 4:20
.
)


" for behold, the Kingdom of God is within
you.
"

(
Luke 17:21b.
)



Its not who we are,
it's who he (Christ) is in us.
It's not what we do,
it's what he (Christ) does through us.


A)
This site is a wake up call. A call to Repentance.


For all the men who have gone before, your fate is sealed.
All of the dead shall be resurrected from the earth, those
who did good, will receive honor, to those who did evil,
everlasting shame. (
Daniel 12:2
)

To those that are alive now, listen. Repent, turn from sin and live well.
Repent, turn your heart to God and live forever."
B)
This site is to help you establish yourself.


Every house has to be built on a good, firm foundation. The bible says
we
are
that house.The rock or solid ground, we as that house are built on, is Christ himself.

When
Jesus asked,
" Who do you say that I Am? "

Peter answered
,
You are the Christ, the Son of the living God.
Jesus told Peter
he was blessed, because he had received revelation knowledge from God the Father.

Jesus then said unto Peter (or Cephas),
"
Upon this rock
(knowledge that Jesus
is the Son of God),
I (Jesus) will build
MY
church. "
(
Matthew
16:13
-19)
Jesus in no way intended for a church to be built on Peter the rock, but rather
on Peter's Apostolic calling, the knowledge that Jesus is the Christ, the Son of the
living God. As such, we know according to the scriptures that Jesus is cornerstone
of that spiritual foundation of the church.
A whole religious system can be traced back to this incorrect interpretation of these
verses that the church is to be built on Peter. And not to pick on just one, all the
denominations that followed are just branches off the same tree.

Jesus church is a spiritual body or building built upon the knowledge of himself.
Jesus church is built on the rock, the solid foundation, the knowledge that Jesus
is the Son of God.And it's faith or believing this spiritual truth (revelation knowledge)
that makes you a part of his kingdom.

Does that mean that those that are Catholic or Protestant, the two main branches
of the Christian religion are not saved. No, it's not that many are not saved, it's that
Jesus never intended for there to be any sectarianism in His Church.

We're the ones who have built up the walls that separate us.
If the walls that are built around you are so high and so thick that no one else
can enter based on a teaching, doctrine or denomination, let me remind you, that as hard
as it is for people to fit into your mold or into that box, it's just as hard for you to get out.
You've become a prisoner, to religion.
Could this be the reason that the church as we've been taught is experiencing minimal
growth if not decline in American society?
Many people in America are seeking, they're just not seeking what we're offering,
church life or religion. Could it be that we can't even recognize the difference between
church life or religion and the real kingdom, the life of Christ in us?

A good example of the move of God over the recent years, is the church in China.
Of course the church's evangelistic efforts have long made it's presence in China,
But it wasn't until the communist takeover that something began to happen.
Communist doctrine declares that there is no God, or sarcastically say that,
"God is Dead."

The church suffered persecution under the communist regime.
All churches were shut down, except a few sanctioned and monitored by
the government, pastors were imprisoned, believers dispersed, bibles banned
and destroyed. You would think that the church would become almost extinct
under those conditions.

What happened though was one of the greatest moves of God in recent years.
There was and still is an explosive growth of new believers in the underground
church in China. By all accounts a church of as many as 80 million believers, with a
reported estimate of ten thousand new believers coming to Christ each and every day.

What was it that led to such an explosion of believers without all of what we think
are the needed tools for church building? For the church in China, communism could
be seen as a blessing.
The bible says where sin (in this case communism) abounds, grace (the gospel) does
that much more abound.

The walls of religion, sectarian and denominational
isms
came down.
People went back to a simple faith of believing what Jesus said his church would
be built on, that he, Jesus, was the Christ, the Son of the living God. From many reports
out of China the gospel is being followed by miraculous signs and wonders confirming
the word of God.

The wisdom of man is foolishness to God, professing themselves to be wise the
communists claim God is dead. That's only half the truth.

In Revelations Jesus said,
"
Fear not; I am the first and the last.I am he that liveth,
and
was dead
; and, behold I am alive for evermore, Amen; and have the keys of
hell and death."
(
Rev.1:17-18
.
)

God through Christ was dead, but He's alive now and forever. Hallelujah.
Jesus is alive in his church in China, let's wake up in America and let him live in
his church here too.


C)
This site is not to direct you to a church,
but to be the church.


As we've seen, Jesus isn't interested in you being religious by going to a church.
He is very much interested in you being spiritual and being the church.
Don't get me wrong.
There are many saved, born again, spiritual people who go to church. God Bless You.
There are also a lot of people that go to church who are very much religious.
Religion is not going to win anybody to Christ, no matter how you dress it up.


Jesus said
,
" And I, if I be lifted up from the Earth will draw all men unto me.
This signifying what death he should die. "
(
John 12:32-33
.
)

Paul reiterated this point when he said
,
For I determined not to know any thing
among you, save Jesus Christ, and him crucified. (
I Corinthians 2:2
.
)

It's this simple faith of knowing Jesus and what he's done for you on the cross that
brings us into his kingdom.

It's that simple faith that the thief on the cross next to Jesus expressed.
While the other was railing Jesus, "
If you be the Christ (the Son of God) save
thyself and us. "

The one with simple faith, knowing that both of them were justly being condemned,
by doing so confessed his guilt.
He turned to Jesus and said,
Lord
, remember me when you come into your kingdom.

That thief repented of his dead works, everything he did (his works) led up to this
moment, his death.
He confessed his sin and sinfulness to the one that had power to do something about it.
He turned his faith toward God.
Obviously he (the thief) being crucified was helpless and couldn't do anything
from that point but ask God for forgiveness. But what he had was sufficient enough
for God. He had faith, he believed God.

We are not unlike the thief on the cross, we're helpless to save ourselves.
But if we repent from our dead works, whether sin or religion, confess our sins and
ask Jesus to forgive us, He will say to us also,
"Verily I say unto thee, today shalt thou
be with me in paradise. "
(
Luke 23:39-43
)

It's this simple faith that makes you a part of his church. It's unus ad unus, one to one,
you and God.

Faith cometh by hearing, and hearing by the word of God. (
Romans 10:17
.)

But what saith it? The word is nigh thee, even in thy mouth, and in thy heart:
that is, the word of faith, which we preach; That if thou shalt confess with thy
mouth the Lord Jesus, and shalt believe in thy heart that God hath raised him from
the dead, thou shalt be saved.
For with the heart man believes unto righteousness; and with the mouth
confession is made unto salvation. For the scripture saith, Whosoever believes on
him shall not be ashamed. (
Romans
10:8-11
)

How, then, can they call on the one they have not believed in?
And how can they believe in the one whom they have not heard?
And how can they hear without someone preaching unto them?
And how can they preach unless they are sent? As it is written,
How beautiful are the feet of those who bring good news! (
Romans 10:14-15
)


D)
This site is about faith expressed through a simple church.


Jesus says,
" for where two or three are gathered together in my name,
there am I in the midst of them."
(
Matthew 18:20
.)

There are alternative ways of being the church other than what is being expressed now.
This isn't anything new, or original. The church started out simply as people sharing
their faith in Jesus, and as believers were added, the church grew. Believers met in homes,
especially after persecution started, they weren't meeting openly but their numbers
continued to grow. Just like the China church today.

In a free society like America we're free to assemble where we will.
If you're a church member, you're free to choose to meet and worship according
to your beliefs.
We in America though have been conditioned to believe that the church is
somewhere we go.
When we get to that steepled building down on the corner then we're having church.
No, the truth is we are the church. Wherever we go, wherever we are, we represent
the church or the body of Christ in the earth.
Just like the believers in China, wherever they are, they are the church.

They don't need buildings to be the church, they're doing just fine without them.
Anyway with 80,000,000 believers there and growing, if you followed our model
of going to church we'd need to build 80,000 church buildings capable of holding
1000 members each. At what cost?

That would be just the start. China today has more than 1.2 billion people.
Now everybody isn't going to accept the gospel I know, but just to make a point,
we would need to build 1 million 200 thousand churches of 1000 members so China
could
go
to church. That's just China, that's not including their neighbor India,
the second largest populated nation with a little over 1 billion people. Just add another
1 million church buildings to the list. Not to worry. They're doing fine without our
western ideas of church and church buildings. Jesus intention was never about buildings,
it's always been about individuals, individuals coming together to make the whole.
Let me give you an example (which I feel is from the Holy Spirit) of what I'm
talking about.

Have you ever seen a photograph thats made up of a lot of little squares?
You can see an image or likeness of a face. From a distance its a good likeness of the
individual but as you get closer the image breaks up and becomes blurry.
As you begin to focus and look you begin to see the individual squares that make
up the whole. Each square has it's own color or own story line in itself. A lot of times
those squares are little pictures in and of themselves, but they're all put together as
a collage to make the likeness of the one they want to show. To me these little squares
represent individual churches, they're in close proximity to other churches or squares
but they're not the same. They're distinct from the others around and you can see the
boundary lines that keep them separated.
Now some will have the same color or flavor so to speak of some other squares throughout
the picture, but to make the image recognizable they have to be in their proper places.

Now think of that picture being the image of Christ.
There's two things to consider here. One, what does an outsider or an unsaved
person see when they look at the image of Christ. They're probably thinking to
themselves, I can kind of make out the image of Christ though it's not really that clear
and besides if I am to join Him which one of these squares do I fit into. They're not
sure what color or flavor they are. Number two, what if you're saved and already in
one of the boxes in the picture?
You pretty much have to stay dormant where you are just to maintain the
integrity of the box. Even if you know what color you are you can't move around
that much because if everybody in the box did it would throw the square off color
wise and blur the picture. That's what we have, doing it our way. I believe Jesus wants
to make the picture clear, crystal clear.
The only way thats going to happen is for the boxes to dissolve into individual pixels,
high definition pixels.


From Him the whole body, joined and held together by every supporting ligament,
grows and builds itself up in love, as
each part does its work
. (
Ephesians 4:16
)


Each individual finding there own gifting through fellowship with other believers
but also sharing the gospel with unsaved friends and relatives through genuine fellowship.
I'm a believer and I don't want to join you in a box, neither would I recommend a
newborn believer to join you either. You see as illustrated above the boxes don't make
a clear picture of Christ, but the individuals like pixels doing it's part does show Christ
in clarity. People operating in love doing their part, shedding the Love of God abroad.
Abroad, is just another way to say, away from the box.





E) What we propose for those saying Jesus yes, church no.
Go to page 2
click here






All rights reserved
Swordgraphics
2006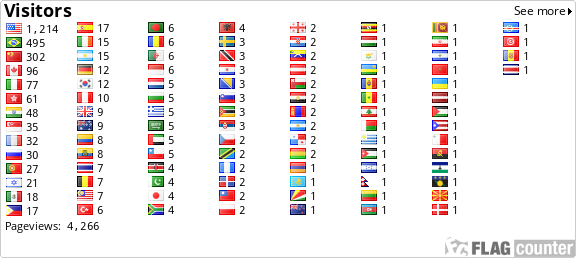 ">Visitors